Self Priming Magnetic Drive Chemical Circulating Pump
HD 1HP - 5HP Self-priming Acid-resistant and Alkali-resistant Chemical Horizontal Centrifugal Pump
Max. capacity: Up to 550LPM/Max. head: Up to 34m
Features and Benefits:
1. Special self-priming design ,stronger self-indraw to 20ft.
2. FRPP,CFRPP,PVDF material depending on what kind of chemical liquids to be send.
3. Max.fluid temperature:FRPP/CFRPP80℃(176° F),PVDF90℃(194° F).
4. The motor shaft extension is coupled to a standard motor and is made of SUS316, a sleeve is installed over the shaft, there is no solution contact between the shaft assembly and the chemicals or solution being pumped.
5. The seal is cooled by the solution in the pump which running, by the design of the pump housing , the mechanical seal is always submerged is solution, so crystals cannot be formed around the seal when the pump is turned off.
6. The pump connections are standard 1-1/2", 2" ,or 3" flange connections depending on model and size.
7. High effciency-low operation cost, leak-free operation and easy maintenance.
9. Excellent chemical resistance.
10.Independent thrust bearings for maximum reliability.
11.Fluid specific gravity up to 1.8.
Discription of Model No.:
Model Desc.: HD - 40 02 2 N B L C C S

1 2 3 4 5 6 7 8 9 10

1.Type: HD-FRPP HDK-PVDF
2.In-Outlet: 40-1-1/2" 50-2"
3.Power: 01-1HP 02-2HP 03-3HP 05-5HP

4.Pole: 2-2P 4-4P
5.Rubber material: E-EPDM V-VITON N-NBR
6.B-No tongue check valve A-Tongue check valve
7.L-Low head H-High head
8.S-SIC C-Ceramic
9.Rotating ring : C-Carbon S-SIC
10.Spring: H-HASTELLOY-C S-SUS316
Model Parameter:

Curve: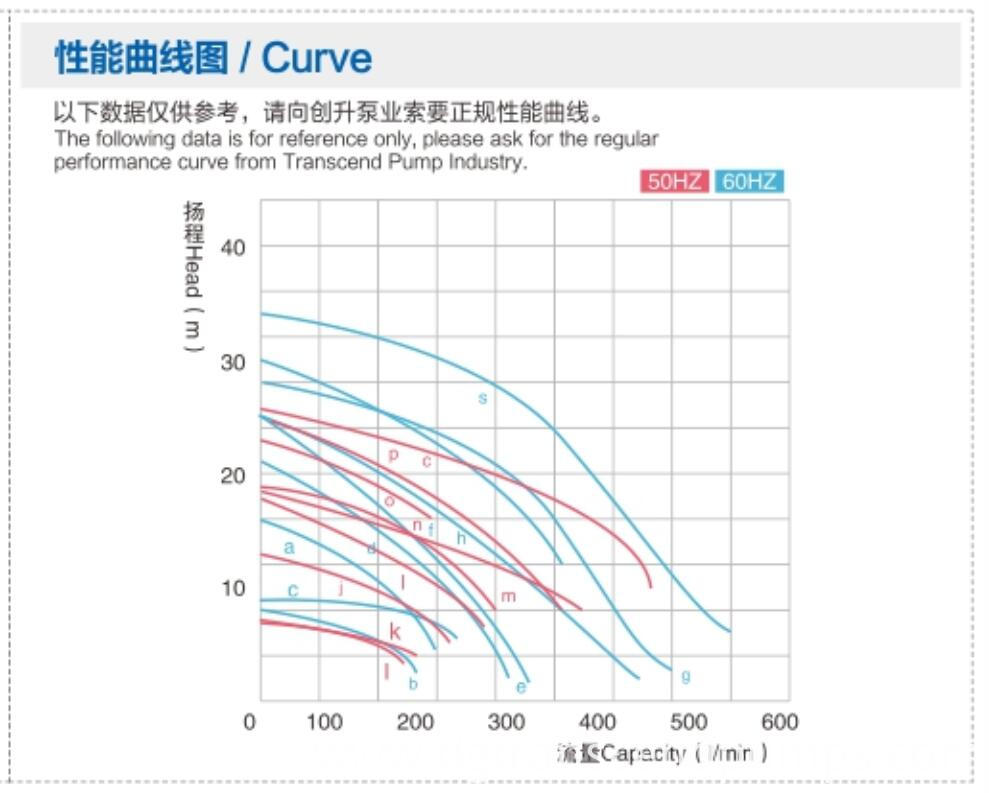 Pic.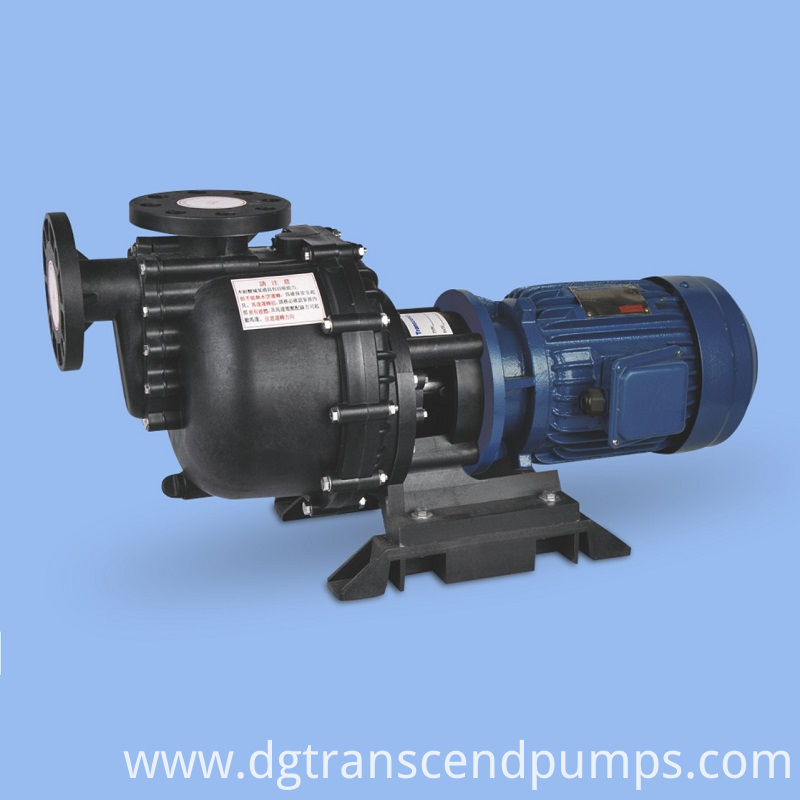 Performance Curve: